We all know pets are the greatest... It's no secret that they impact humans' mental health in so many beneficial ways. Here at N-GAGE it's been our mission since day one to help dogs and their humans spend more time interacting together. We believe we can help strengthen pet communities around the world and make pets and humans happier while doing so.
To support Mental Health Awareness May, we'll be running a series of posts and initiatives centered around the fact that engaging our pets can be beneficial to our physical and mental health. 
This week, we'd like to talk about "The Pet Effect." It's a super interesting campaign study led by the folks over at HABRI and Zoetis Pet Care that helps make tangible the impact spending time with pets can have on humans.... 
"There's something mysterious between us and our pets. It's more than love and loyalty—every year, scientists learn more about the effect pets have on our own health and well-being." - Zoetispetcare.com.
What is The Pet Effect?  
The Pet Effect is run by a group made up of veterinarians, researchers, scientists, and everyday pet people who believe in the positive impact that pets have on our lives. They have begun a multi-faceted, educational campaign to promote a growing body of scientific research that shows how beneficial the human-animal bond is for physical and mental health... For instance, the effect engaging pets can have on our cardio health: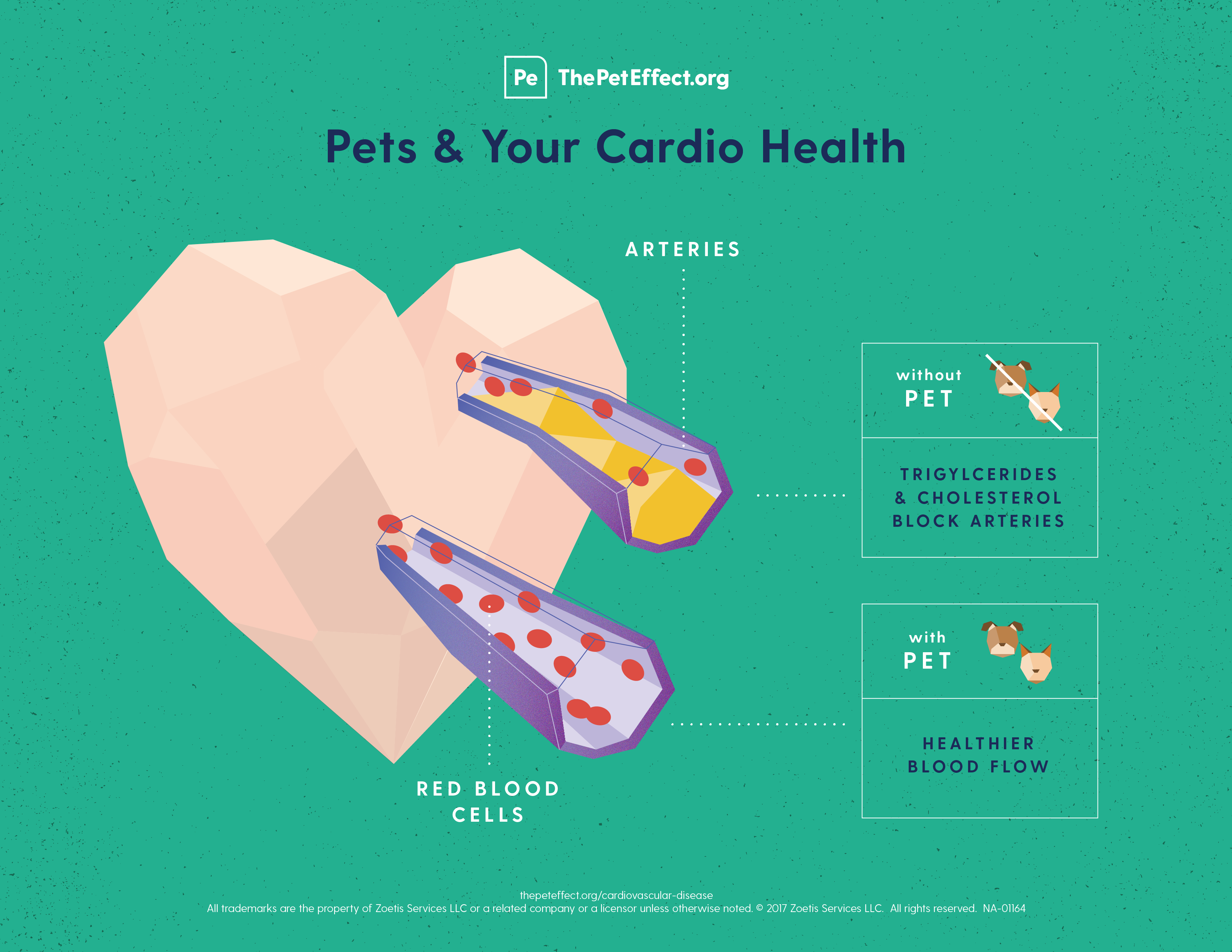 This research has value in several ways. For example, it's a resource for doctors who are recommending pets to their patients or policy makers who are looking at modifying restrictions on where pets can be with their people.
The Human Animal Bond Research Institute has put together a great site detailing health benefits of the human-animal bond, as well as understanding how important veterinarians are for happy, healthy pets!
Studies conducted by HABRI demonstrate that pets can...
Improve heart health
Alleviate depression
Increase overall well-being
Support child health and development
Contribute to healthy aging
Reduce post-traumatic stress
Alleviate symptoms of Alzheimer's disease
Improve negative effects of Autism spectrum disorder
"The purpose of the Pet Effect is to raise awareness and encourage conversation about why pets make us healthier and happier, and how veterinarians — the professionals who help keep pets healthy – are also key contributors to human health and public health." - Mike McFarland (EVP and Group President of Accelerated Growth Business Zoetis). 
We'd encourage you to take a look at the website and if you're interested: Get involved! 
https://habri.org/the-pet-effect/